Our Latest Series: Foundations of Faith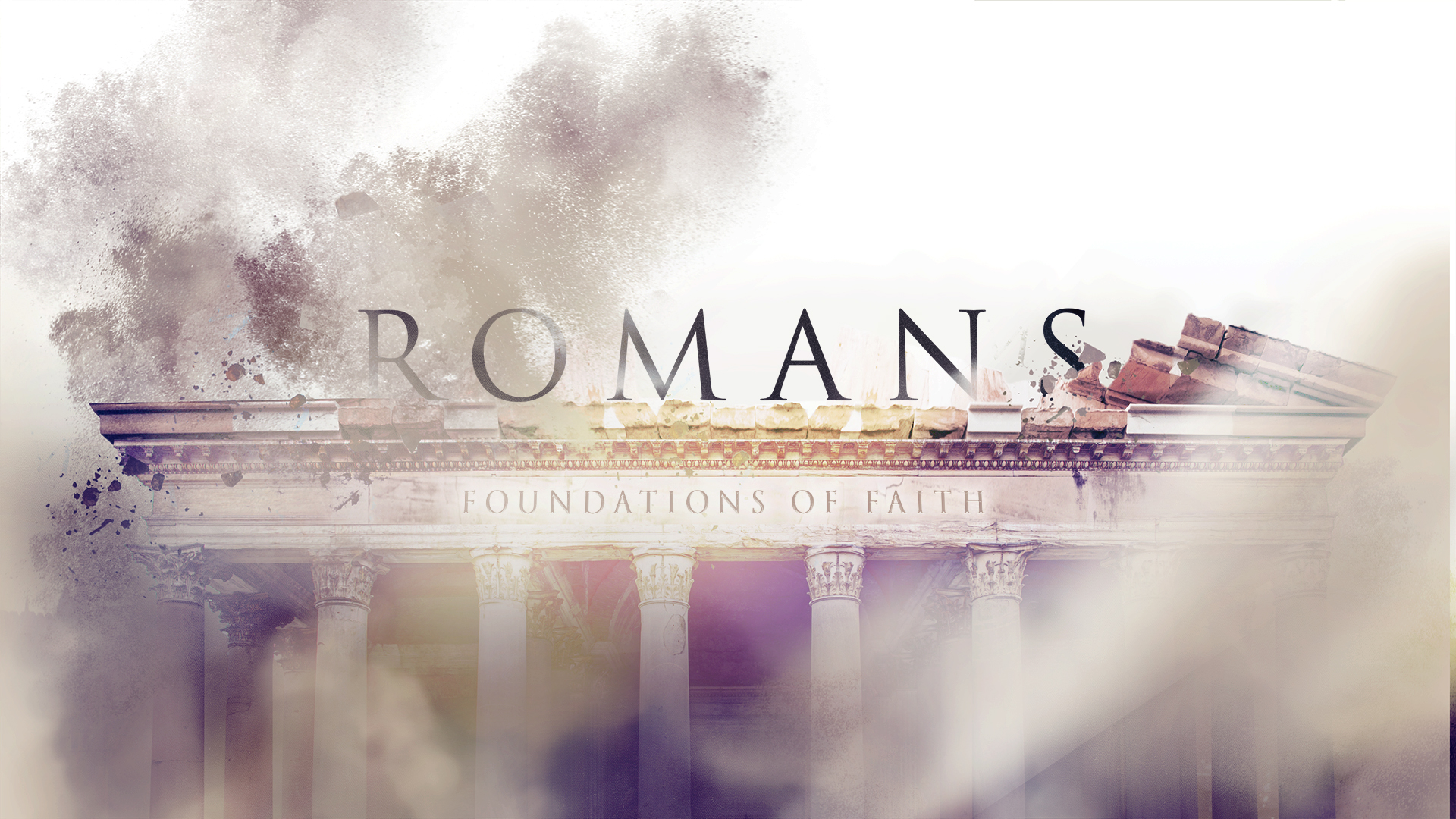 Key theme:
The righteousness of God: The glorious truth that God justifies guilty, condemned sinners by grace alone through faith in Christ alone.
Key verse:
Romans 1:16-17 (memory verses)
You can break Romans down into two parts or 7 sections…
(Part One) Chapters 1-11—Indicatives
(Part Two) Chapters 12-16—Imperatives
II.

SIN—RIGHTEOUSNESS DEMANDED—1:18–3:20
a.
The Gentiles guilty—1:18–32
b.
The Jews guilty—2:1–3:8
c.
The whole world guilty—3:9–20
III.

SALVATION—RIGHTEOUSNESS DECLARED—3:21–5:21
a.
Justification stated—3:21–31
b.
Justification illustrated in Abraham—4
c.
Justification explained in Adam—5
IV.

SANCTIFICATION—RIGHTEOUSNESS DEFENDED—chapters 6–8
V.

SOVEREIGNTY—RIGHTEOUSNESS DECLINED—chapters 9–11
a.
Israel's past riches—9
b.
Israel's present rejection—10
c.
Israel's future restoration—11
VI.

SERVICE—RIGHTEOUSNESS DEMONSTRATED—12:1–15:7
c.
Toward the weaker believer—14:1–15:7
VII.

CONCLUSION—15:8–16:27