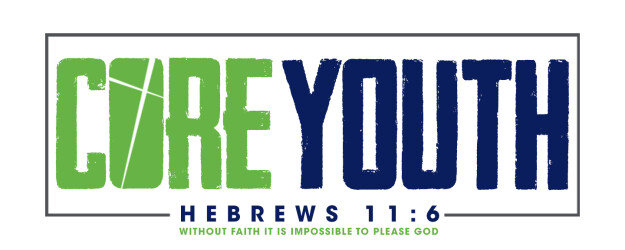 ...leading them to Love God, Grow Together, Serve, and Reach Others.
At Core Youth, we seek to to disciple our young people by leading them to LOVE GOD, GROW TOGETHER, SERVE, and REACH OTHERS. We do this primarily by modeling our Savior, Jesus Christ.
Every Wednesday, Our team of young people pursue this through worshiping in song, prayer, studying the bible, and fellowship. Now, please don't be intimidated, I know the language I'm using to describe our gathering sounds very...hmmmm...formal you could say?...IT'S NOT AT ALL! It's a very CASUAL and COMFORTABLE environment. So you, or your young ones are more than welcomed to come in shorts and a Tee, just don't forget to bring some friends with you!
Our Vision is to be:
- Family Based: Partnering with parents in the discipleship of their young ones.
- Supplemental, not essential: We believe family(Parents) discipleship is essential to a young person's faith. For that reason, we exist as a supplement (vital resource) in developing the faith of our youth.
- Evangelistic: Creating an environment where unsaved friends are WELCOMED, LOVED, and CHALLENGED.
Our gatherings are every Wednesday @ 7:15. We look forward to you joining us!