Our Latest Series: Testify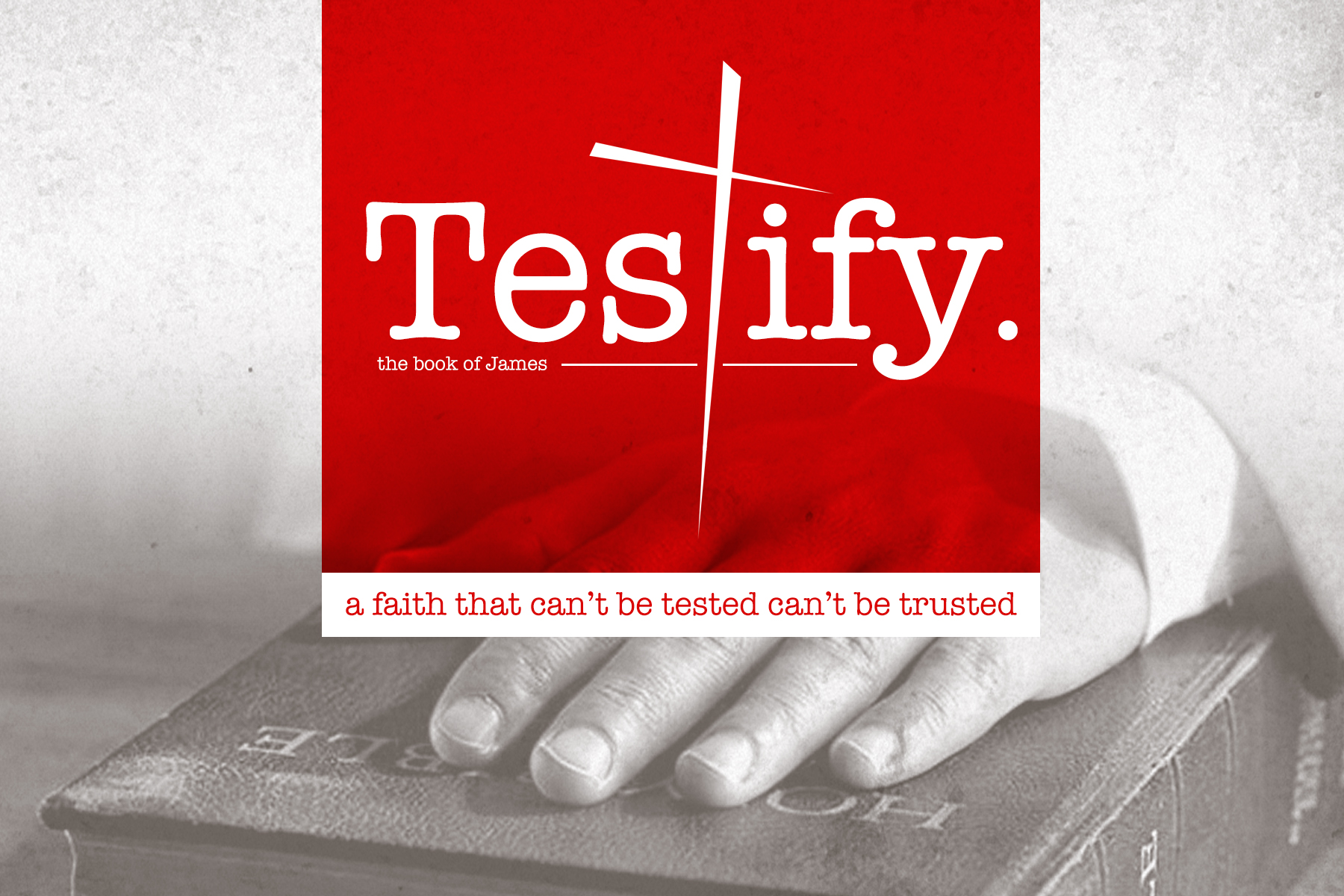 James 1:1-12
The testing of our faith produces fruit and exposes the roots of our faith
We live in a culture where authenticity is valued. To "keep it real" is a staple ideology of the saved and unsaved alike; though many would-be Christians have rejected the church or "organized religion" for a lack of authenticity!
The hard truth is that the authenticity of our faith is most clearly seen in the midst of the various trials, or "testings", we go through. The reality is: a faith that cannot be tested cannot be trusted!
The Book of James can be seen as a series of tests that TESTIFY of the authenticity of our faith as God matures us. Every test we endure "testifies" to the power of the gospel and the work of the Spirit of God in our lives. We must commit to testifying as authentic witnesses while under trial.
---
Background on James
Written by the brother of Jesus, who didn't believe in Him until after the resurrection, who became the head of the Jerusalem church. It was probably written in light of Acts 12 under the persecution of Herod, who killed James the brother of John and attempted to do the same to Peter. Written to encourage the Jewish believers, scattered abroad, to continue in faith-filled obedience, James makes it clear that "faith without works is dead." In other words, your faith saves you, but your saving faith to be considered genuine must be accompanied by works, that being obedience to Gods commands!
As you read the Epistle of James, you discover that these Jewish Christians were having some problems in their personal lives and in their church fellowship. For one thing, they were going through difficult testings. They were also facing temptations to sin. Some of the believers were catering to the rich, while others were being robbed by the rich. Church members were competing for offices in the church, particularly teaching offices.
One of the major problems in the church was a failure on the part of many to live what they professed to believe. Furthermore, the tongue was a serious problem, even to the point of creating wars and divisions in the assembly. Worldliness was another problem. Some of the members were disobeying God's Word and were sick physically because of it; and some were straying away from the Lord and the church.
Join us beginning May 7, 2017 for this series and let's walk through the Book of James.